Experienced Baraboo and Lake Delton Lawyers
Pemberton & Englund Law Offices LLC is dedicated to handling criminal defense, family law, and personal injury and accident matters. The firm's attorneys have extensive experience in these practice areas and a successful record of representing clients from all over Wisconsin. They are committed to tailoring their representation and legal advice in a manner that focuses on the best interests of each of their clients. The law firm has offices in Lake Delton (Wisconsin Dells), Baraboo, and Adams-Friendship, and the attorneys routinely represent clients in Sauk County, Adams County, Juneau County, Columbia County, and throughout the central Wisconsin region.
Criminal Defense
If you have been arrested for OWI/DUI, fraud, embezzlement, domestic violence, drug possession, assault and/or battery, homicide or any other criminal offense, contact an attorney at Pemberton & Englund Law Offices before discussing your case with law enforcement, friends, or family. The firm's experienced criminal defense attorneys will be happy to provide you with a brief confidential analysis of your case.

» Learn more about criminal defense attorneys in Baraboo and Lake Delton WI
Divorce and Family Law
The attorneys at Pemberton & Englund handle family law issues, including divorce, property division, child custody, child placement, spousal support, child support, paternity, maintenance, adoption, guardianships, parental rights, and restraining orders.

» Learn more about divorce and family law attorneys in Baraboo and Lake Delton WI
Personal Injury
The Pemberton & Englund personal injury lawyers help people who have been injured in car accidents, truck accidents, slip-and-falls, dangerous products, accidents caused by dangerous premises, because of medical negligence, or in on-the-job accidents (workers' compensation).

» Learn more about personal injury attorneys and accident lawyers Baraboo and Lake Delton WI
Pemberton & Englund Law Offices LLC is proud to announce that Attorney William Pemberton and Attorney Jay Englund have each earned the Avvo Clients' Choice Award for 2018. The award is not just a testament to Attorney Pemberton and Attorney Englund's legal skills and case victories, it is a reflection of the personal attention William and Jay dedicate to each of their clients at a time when they need it most. Avvo is an online marketplace created to connect attorneys with people who are looking for legal guidance and services. The website gives members of the public the ability to post questions for lawyers to answer, search through a wide database of legal information, and vet their local attorneys using professional ratings and reviews from past clients.

The Clients' Choice Award is only given to lawyers who have received 4- or 5-star reviews from at least five clients they personally represented in the past year. Avvo reviews allow people who have hired, contacted, or consulted with an attorney to leave feedback about their experiences, helping other Avvo users choose the best legal representative for their cases. To see latest client reviews, please visit Attorney William Pemberton's Avvo profile, or Attorney Jay Englund's profile.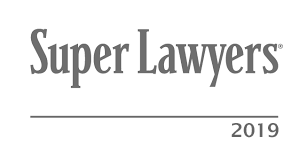 William Pemberton, partner of Pemberton & Englund Law Offices, LLC, in Baraboo, Wisconsin has been selected as one of the very few attorneys through Wisconsin recognized by Super Lawyers for 2019. Super Lawyers is a rating service of outstanding lawyers from more than 70 practice areas who have attained a high-degree of peer recognition and professional achievement. The selection process is multi-phased and includes independent research, peer nominations and peer evaluations. No more than 5% of the lawyers in the nation are named to Super Lawyers.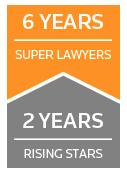 Attorney Pemberton has been named to Super Lawyers for 6 consecutive years, 2014-2019. This follows his two consecutive award years as a Rising Star from Super Lawyers, 2012-2013.

Attorney William Pemberton concentrates his practice in the area of Personal Injury Law.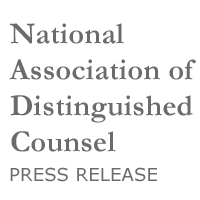 Mr. William Pemberton and Mr. Jay Englund, of Pemberton & Englund Law Offices LLC, have been selected to the 2016 list as members of the Nation's Top One Percent by the National Association of Distinguished Counsel. NADC is an organization dedicated to promoting the highest standards of legal excellence. Its mission is to objectively recognize the attorneys who elevate the standards of the Bar and provide a benchmark for other lawyers to emulate.

Members are thoroughly vetted by a research team, selected by a blue ribbon panel of attorneys with podium status from independently neutral organizations, and approved by a judicial review board as exhibiting virtue in the practice of law. Due to the incredible selectivity of the appointment process, only the top one percent of attorneys in the United States are awarded membership in NADC. This elite class of advocates consists of the finest leaders of the legal profession from across the nation.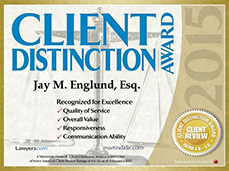 Attorney Jay Englund has earned the Client Distinction Award from Martindale-Hubbell for 2015, based on client recommendations of Attorney Englund's communications ability, responsiveness, quality of service, and value for money. Less than 1% of the 900,000+ attorneys listed on lawyers.com and martindale.com have been awarded this Martindale-Hubbell honor of distinction. Jay also was given the Client Distinction Award in 2012 and 2013.
Contact Central Wisconsin Attorneys
If you or a family member needs a central Wisconsin attorney, please call either the Lake Delton / Wisconsin Dells law office, the Baraboo law office, or the Adams-Friendship law office to schedule a consultation. The attorneys of Pemberton & Englund specialize in all aspects of Family Law, Personal Injury Law, Criminal Defense, Real Estate, Estate Planning, Traffic Law, and Civil Litigation.
In addition to the Sauk County Circuit Court in Baraboo, Attorneys William Pemberton, Jay Englund, John Newton, James Heyn, and Zack Guerin routinely handle cases in the courts of Columbia County in Portage, Wisconsin; Adams County in Adams-Friendship, Wisconsin; and Juneau County in Mauston, Wisconsin.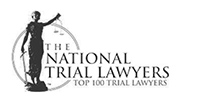 William Pemberton and Jay Englund Selected to
National Trial Lawyers: Top 100 Trial Lawyers.
In 2015 Attorney William Pemberton was recognized as being one of the top 100 civil trial lawyers in Wisconsin by The National Trial Lawyers Association. In 2014 Attorney Jay Englund was similarly recognized by The National Trial Lawyers Association in the area of criminal defense.

Selection is based on a thorough multi-phase process which includes peer nominations combined with third-party research. Membership is extended solely to the select few of the most qualified attorneys from each state who demonstrate superior qualifications of leadership, reputation, influence, stature and public profile.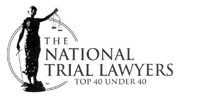 Will Pemberton and Jay Englund Selected
to National Trial Lawyers: Top 40 Under 40.
In 2013 Attorneys Will Pemberton and Jay Englund were recognized as two of the best trial attorneys under the age of 40 in the state by the National Trial Lawyers Association. The National Trial Lawyers Association: Top 40 under 40 is a professional organization comprised of America's top young trial attorneys. Membership into The National Trial Lawyers Association: Top 40 under 40 is by invitation only and is extended exclusively to those individuals who exemplify superior qualifications, trial results, and leadership as a young lawyer under the age of 40. Selection is based on a thorough multi-phase process which includes peer nominations combined with third-party research.