Englund & Associates
Attorney Jay Englund
Achieving the desired result in a criminal case isn't a magic trick; instead, it is done by getting to know each of my clients, an exhaustive review of the evidence and working to be the most prepared attorney in the courtroom. My mission is simple . . . to provide the best possible defense to each and every one of my clients.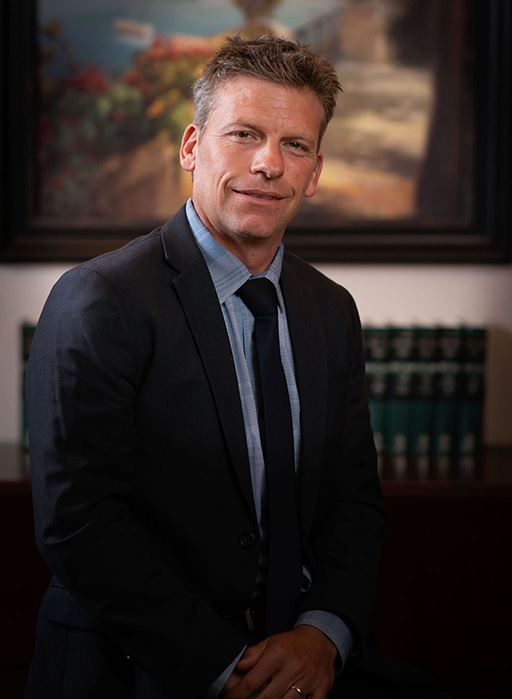 Jay Englund
Owner
Assistant
Criminal Defense Practice
Jay Englund focuses his practice on criminal defense. He has defended thousands of people charged in a wide range of criminal and traffic offenses ranging from the most serious felonies to minor traffic violations. Before starting Englund & Associates Law Office LLC, Attorney Englund gained valuable experience while working for one of the largest law firms in the eight county area of central Wisconsin. Before private practice, Attorney Englund clerked with the Eau Claire County Public Defender's Office and at the Waukesha County District Attorney's Office, both of which provided him with invaluable knowledge of the criminal justice system. Attorney Englund's experience and knowledge, coupled with his skills as a litigator and advocate, has created a record of acquittals, dismissals, and favorable settlements/plea bargains.
Recognized as One of the Best
Attorney Englund has been recognized as one of the state's outstanding young lawyers in recent years. This recognition includes being awarded the Avvo Clients' Choice Award in 2018, and being named a "Rising Star" in the 2008, 2009, 2015, and 2016 editions of "Wisconsin Super Lawyers." Jay currently defends people against all types of criminal charges, appearing on a regular basis in Juneau County Circuit Court in Mauston, Wisconsin, Sauk County Circuit Court in Baraboo, Wisconsin, Columbia County Circuit Court in Portage, Wisconsin, Monroe County Circuit Court in Sparta, Wisconsin and Adams County Circuit Court in Friendship, Wisconsin.
Recommended by Clients
In 2015 (as well as 2012 and 2013) Jay earned the Client Distinction Award from Martindale-Hubbell, based on client recommendations of Attorney Englund's communications ability, responsiveness, quality of service, and value for money. Less than 1% of the 900,000+ attorneys listed on martindale.com and lawyers.com have been awarded this Martindale-Hubbell honor of distinction.
Read client testimonials for Wisconsin criminal defense attorney Jay Englund.
Initial Consultation in Baraboo or Lake Delton/Wisconsin Dells
If you are under investigation or have been charged with a misdemeanor, felony, or a drunk driving offense, Jay will be happy to provide you with a professional analysis of your case either over the telephone or in person at either the Lake Delton/Wisconsin Dells law office, or the Baraboo/Sauk County law office.
The Personal Side
Jay enjoys spending time with his wife, Elisa, and their children Allie and Luke. When not with his family, he enjoys fishing, golfing, and camping.
Contact Baraboo/Wisconsin Dells defense attorney Jay Englund today to discuss your legal matter.
Areas of Practice
Bar Admissions
Wisconsin, 2004
U.S. District Court, Eastern District of Wisconsin, 2004
U.S. District Court, Western District of Wisconsin, 2004
Education
J.D., Marquette University Law School, Milwaukee, WI, 2004
B.A., University of Wisconsin Eau Claire, WI, Criminal Justice, 2000
Past Employment Positions
Curran, Hollenbeck, and Orton SC, 2004-2010
Assistant City of Mauston and Village of Necedah Prosecutor, 2004 - 2008
Waukesha District Attorney's Office (Intern), 2003-2004
American Family Insurance (Insurance Defense), 2002-2003
Eau Claire Public Defender's Office (Intern), 2000
Professional Associations and Memberships
Sauk County Bar Association, Member, 2007 - Present
Wisconsin Association of Criminal Defense Lawyers (WACDL), Member, 2005 - Present
Wisconsin Bar Association, Member, 2004 - Present
American Bar Association (ABA), Member, 2004 - Present
Juneau County Bar Association, Member, 2004 - Present
Sauk County Criminal Justice Coordinating Council, Member, 2014 - Present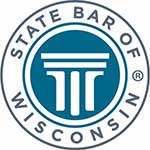 Awards and Distinctions
Avvo Clients' Choice Award: 2018
Nation's Top One Percent Attorneys, National Association of Distinguished Counsel: 2015, 2016
Client Distinction Award, Martindale-Hubbell: 2012, 2013, 2015
Top 100 Trial Lawyers in Wisconsin, The National Trial Lawyers Association: 2014
Top 40 under 40, The National Trial Lawyers Association: 2013
Rising Star, Wisconsin SuperLawyers: 2008, 2009, 2015, 2016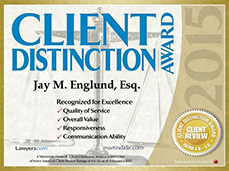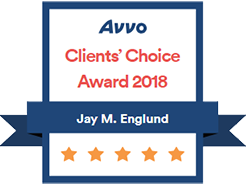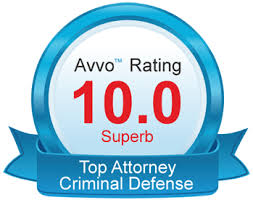 Attorney Jay Englund has been awarded AVVO's highest rating of "10" which recognizes an Attorney as being "Superb"" in his practice area of criminal defense and DUI defense law.
AVVO is considered one of the nation's leading online rating and review sites for attorneys by the legal industry. Approximately 97% of all lawyers are rated on AVVO.
AVVO's Attorney ratings are calculated by a mathematical algorithm based the following factors: experience; client reviews and ratings; attorney peer reviews and endorsements; ethics and standing with the State Bar; education and training; legal industry recognition; case results; professional achievements; continuing legal education; law publications. The rating model considers a balance of all the categories. The ratings or membership cannot be purchased, and therefore the rating and reviews are considered earned and unbiased.
Read
Attorney Englund's reviews on AVVO
.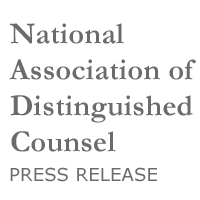 Mr. Jay Englund has been selected to the 2015 list as a member of the Nation's Top One Percent by the National Association of Distinguished Counsel. NADC is an organization dedicated to promoting the highest standards of legal excellence. Its mission is to objectively recognize the attorneys who elevate the standards of the Bar and provide a benchmark for other lawyers to emulate.

Members are thoroughly vetted by a research team, selected by a blue ribbon panel of attorneys with podium status from independently neutral organizations, and approved by a judicial review board as exhibiting virtue in the practice of law. Due to the incredible selectivity of the appointment process, only the top one percent of attorneys in the United States are awarded membership in NADC. This elite class of advocates consists of the finest leaders of the legal profession from across the nation.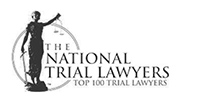 In 2014 Attorney Jay Englund was recognized as being one of the top 100 trial lawyers Wisconsin by The National Trial Lawyers Association
. Selection is based on a thorough multi-phase process which includes peer nominations combined with third-party research. Membership is extended solely to the select few of the most qualified attorneys from each state who demonstrate superior qualifications of leadership, reputation, influence, stature and public profile.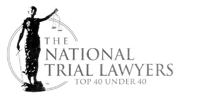 In 2013 Jay Englund was recognized as one of the best trial attorneys under the age of 40 in the state by the National Trial Lawyers Association.
Membership into
The National Trial Lawyers Association: Top 40 under 40
is by invitation only and is extended exclusively to those individuals who exemplify superior qualifications, trial results, and leadership as a young lawyer under the age of 40. Selection is based on a thorough multi-phase process which includes peer nominations combined with third-party research.
Client Reviews for Criminal Defense Lawyer
"Jay Englund is a Barracuda.
"If you want a knowledgeable no nonsense barracuda, that knows what he is doing, and has the rapport with other attorneys to get the job done. DO NOT WAIT!!!!! Put him on retainer NOW!!!! Judges, District attorneys, defense attorneys they all at the core are Lawyers!!! You want someone they respect, and knows what he has to do...say...and the drive to do it..... Put him on retainer NOW!!!! He saved my bacon..."
"Jay DOMINATES the courtroom.
"I knew that Jay had spent countless hours going over every little detail of my case, but I didn't realize is how effective he is in the court room. I walked into the courtroom with an uneasy feeling, but as the minutes ticked on and Jay started presenting evidence, I quickly gained more and more confidence. After 30 minutes of bringing up things that even I had forgotten about, quoting case law off the top of his head, and strategically questioning witnesses, there was no doubt HE had convinced the judge to throw out my case. And that's exactly what happened!"
"Attorney Englund holds the secret decoder ring for Wisconsin criminal law.
"We engaged Attorney Englund's representation on behalf of a family member, He and his staff are knowledgeable, decisive, proactive, and delivered the best and least expensive possible outcome. If the need arose, I would not hesitate to hire him again."
Read more client reviews for criminal defense attorney Jay Englund.
Get Solid Legal Advice.
The best first step towards solving your legal issue is to get solid legal advice from experienced attorneys.